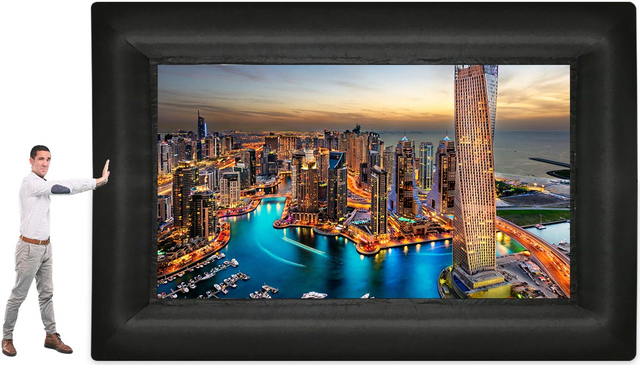 Inflatable Movie Screen
Setup Area: 20′ Wide x 32′ Long x 15′ High
Outlets: 2 - up to 50 feet away, 110v - 15 amps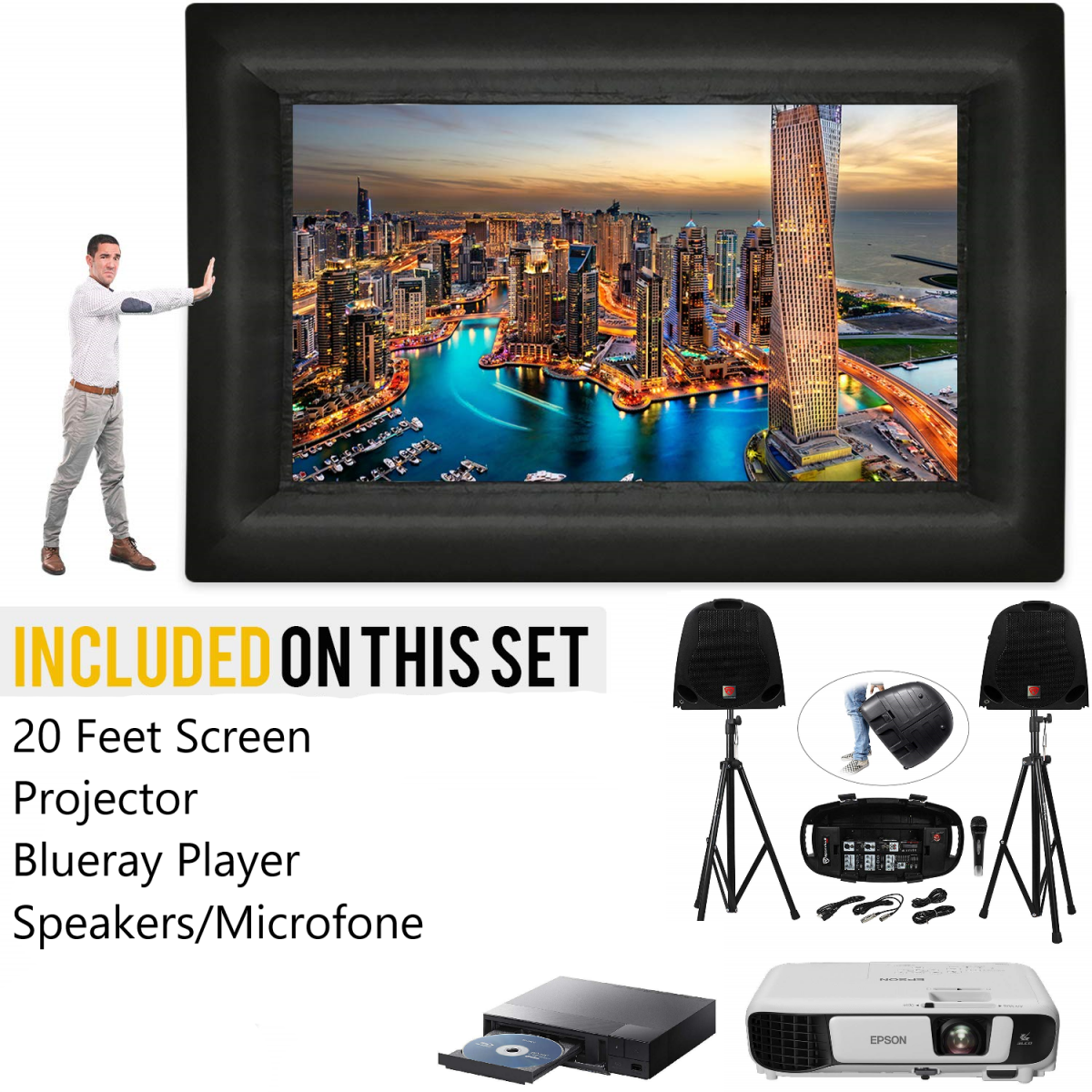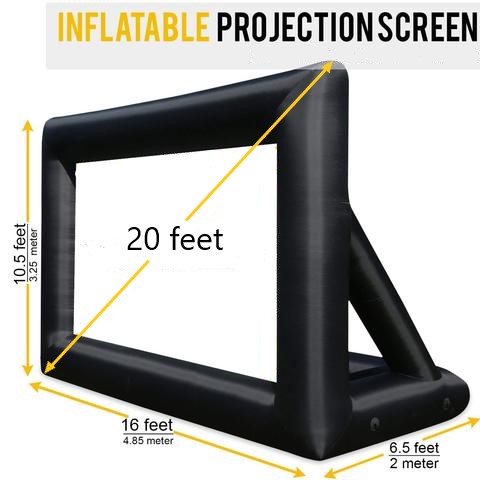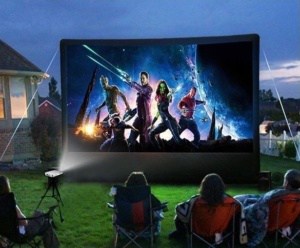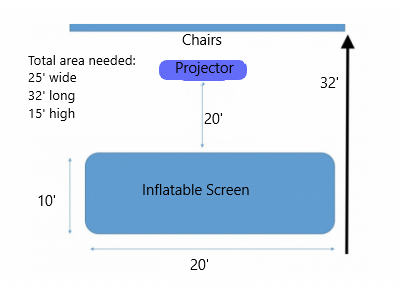 Inflatable Movie Screen,

If it's summer time, it's movie time! We'll supply projector, blueray player, screen and audio rentals. Why not entertain them with your very own backyard movie night? Kids love it! Invite the neighbors, or put it in the front yard and make it a block party! Do you work with an organization like a church, school, soccer team or girl scouts?
Note: Due to constant product development and improvement, artwork, shape, color, size, description and schematic that appear on the web may not reflect the latest changes
Damage Waiver
for this unit is $10
Backyard Theater Systems FAQs
Q: Can I use my system during the day?
A: In general, projectors are meant to be used in low light environments. Typically, outdoor usage can begin after sunset while there is still a small amount of ambient light. Indoor usage is possible during the day if the room lighting is off or dimmed.
Q: How easy are these systems to set up and take down?
A: So easy! The first set up will most likely take 30 minutes or less. After that initial set up it shouldn't take longer than 15 minutes.
Q: Can I connect my cable or dish TV to my system?
A: YES! All you'll need to connect you cable or dish box is an HDMI cord.
Q: Can I connect my Apple TV to the Projector?
A: Yes! You will need to use a Lighting to HDMI Converter Cord
Q: How can I connect my iPhone to the projector?
A: You will need to use a Lighting to HDMI Converter Cord.
Q: How can I connect my Android Phone to the projector?
A: You will need a Mini HDMI to HDMI Converter Cord.
Q: Is the projector WIFI or Blue Tooth compatible?
A: The projector itself does not have WIFI or Blue Tooth capabilities but the included Blu-ray player does! You are still able to stream all your Netflix, Hulu, YouTube, etc. directly from the WIFI enabled Blu-ray player.
Q: Are the speakers wireless?
A: To provide theater quality sound at a cost friendly price we do not offer wireless speakers.
Movie Licensing
Important Movie Licensing Information!
It's generally considered "fair use" to view and play your DVDs or Blu-Ray media in the privacy of your own backyard, provided that you're not giving a public exhibition. Please be advised, however, that the purchase of products or equipment from Backyard Epic Jumpers, INC does NOT grant the purchaser any rights to make use of or display copyrighted material, nor does it constitute approval of such actions. You may obtain exhibition rights of many copyrighted film and video presentations by making arrangements with Swank Motion Pictures, Inc. We strongly recommend that you visit www.swank.com to learn more about pricing, current copyright laws and prohibitions before staging any public viewings of potentially copy-protected materials. You can find additional licensing options at www.mplc.org.
Certain studios have specific rules as to which of their titles can or cannot be shown publicly with a public performance license, while many older titles have fallen into the public domain, so you may also want to contact the studio that produced, distributes or licenses the film to determine the property's status.